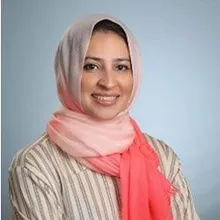 Maryam Husain, PA-C grew up in Central New Jersey and received her Bachelor of Science from Rutgers University and earned her Master of Science in Physician Assistant Studies from Touro College - Manhattan in 2013. Upon graduation, she began working for a Dermatology practice in Brooklyn, New York, and then moved on to a Senior Physician Assistant position in Walnut Creek, California.
PA Maryam joined the medical staff of Affiliated Dermatologists and Dermatologic Surgeons in 2022 as a Dermatology Physician Assistant, specializing in Medical Dermatology.
PA Maryam holds professional memberships in the American Academy of Physician Assistants (AAPA) and the Society of Dermatology Physician Assistants (SDPA).
PA Maryam has a friendly and caring personality which allows her to have an excellent bedside manner. She has familiarity with Middle-Eastern and South Asian cultures which assists in diagnosing and catering to cultural and social needs.
In her free time, Maryam enjoys spending time with her family. She has four beautiful children and a Bengal cat.

To schedule an appointment with Maryam, please call (973) 267-0300 between the hours of 7:00AM and 4:00PM. If you prefer, you can request an appointment via email by clicking Appointment Request .