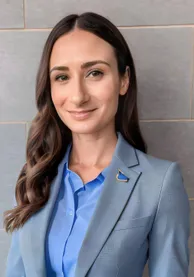 Heather Patel, PA-C earned a Master of Science in Physician Assistant Studies from Jefferson University in Center City, Philadelphia which included extended training within their Department of Dermatology.
She is certified by the National Commission on Certification of Physician Assistants and is a member of the American Academy of Physician Associates and the Society of Dermatology Physician Assistants.
Heather is an enthusiastic and efficient PA who enjoys creating evidence-based treatment plans for her patients. Outside of work, she enjoys cooking vegetarian meals and spending time with family.
To schedule an appointment with Heather, please call (973) 267-0300 between the hours of 7:00AM and 4:00PM. If you prefer, you can request an appointment via email by clicking Appointment Request .