Lillian's Office Locations:
Mt. Arlington, NJ: Tuesdays, Wednesdays, Thursdays & Fridays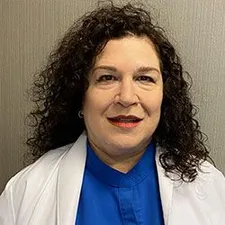 Lillian Imperante, ACNP-BC is an advanced practice nurse with a Master of Science degree in critical care nursing from Seton Hall University. Lillian joined the medical staff of Affiliated Dermatologists and Dermatologic Surgeons, P.A. in 2007.

Prior to obtaining her licensure as an APRN, Lillian worked in emergency and critical care nursing at Orange Memorial Hospital, Overlook Hospital and St. Claire's Hospitals.

Lillian has performed skin cancer screenings through St. Claire's Outreach Program and also through local community and corporate health programs.
To schedule an appointment with Lillian, please call (973) 267-0300 from the hours of 7:00AM to 4:00PM. If you prefer, you can request an appointment at any time by clicking Appointment Request .