Do you want to look younger without surgery? Affiliated Dermatologists & Dermatologic Surgeons, PA in Morristown, Mt. Arlington, and Bridgewater, NJ, offers state-of-the-art skin cosmetic procedures.

Spider Veins (legs) Fine Lines and Wrinkles Broken Blood Vessels Rosacea (Red Face) Rejuvenation ACne SCARRING sun damage Large pores double chin Brown Spots
Cutera Excel V Laser:
Looking for beautiful skin? The Cutera Excel V laser is a new approach to treating facial broken blood vessels and benign pigment conditions with amazing results.
---
Fraxel Laser:
Reveal your natural brilliance with Fraxel laser! Fraxel laser helps diminish fine lines and wrinkles. It also renews the skin's surface, giving you a refreshed look, youthful glow and a feeling of renewed confidence.
---
INFINI (microneedling with Radio-Frequency) :
Look younger without having to worry about invasive surgery or down time! INFINI treatment is a high intensity focused RF (Radio-Frequency) technology, using microneedling to deliver thermal energy deep into the dermis to stimulate collagen production for impressive results. Also known as Morpheus, radiofrequency micro-needling is an effective and elegant procedure.
---
IPL Laser (Intense Pulsed Light ):
IPL laser is a great rejuvenation tool with many benefits. Click to learn more.
---
SkinPen® (Microneedling):
Want to improve your skin's appearance? Microneedling with the SkinPen® reduces the appearance of fine lines,wrinkles and acne scaring. This minimally-invasive procedure has little to no downtime.
---
Botox®: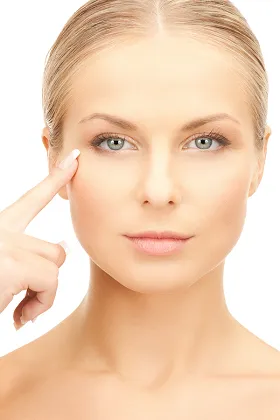 Turn back the clock on aging! Botox® is a prescription medicine that is injected into muscles and used to improve the appearance of frown lines and crow's feet lines in adults. Botox® works by blocking the nerves that contract muscles, reducing the appearance of fine lines and wrinkles.
---
Juvéderm®:
Kiss those wrinkles goodbye! Juvéderm® injectable gel smooths facial wrinkles and folds. You will start to see the effects of the treatment immediately. Injections usually have to be repeated every six months to maintain an optimal appearance.
---
Juvéderm Voluma® XC:
Say hello to beautiful cheekbones! Juvéderm Voluma® XC injectable gel adds volume to the cheek area to correct age-related volume loss in adults. In a matter of minutes, your skin will be restored to a firm, plump state. Your face will appear more youthful and be more defined.
---
Juvéderm Volbella® XC:
You can have fuller, sexier lips in seconds! Juvéderm Volbella® XC can increase lip fullness and soften the appearance of fine lines around the mouth. Juvéderm Volbella® XC produces long-lasting results at the treatment site
---
Juvéderm Vollure® XC:
Want a radiant smile? Juvéderm Vollure® XC can improve moderate to severe facial wrinkles and folds, such as nasolabial folds. The results of Juvéderm Vollure® XC can last up to 18 months.
---
Kybella®:
Lose that double chin! Kybella® is a prescription medicine to improve the profile and appearance of moderate to severe fat under the chin in adults. When injected into the fat under the chin, the treatment destroys fat cells, resulting in a reduction in fullness under the chin.
---
Sclerotherapy:
It's time to show off your legs! Sclerotherapy is a medical procedure used to eliminate spider veins. During the procedure, a physician injects a solution directly into the spider vein, which damages the inner lining and produces a clot. As the clot is reabsorbed, the vessel is obliterated.
---
Microdermabrasion:
Beauty is in the details... Microdermabrasion treatments use an instrument to gently sand your skin, removing the thicker, outer layer. Microdermabrasion treatments are used to treat stretch marks, discoloration, light scarring, and sun damage.
---
Chemical Peels:

Peel away your imperfections! Chemical peels can improve the skin's appearance. This treatment involves applying a chemical solution to the skin, which makes it blister and peel off. The new skin is usually less wrinkled and smoother than the old skin.
---
Vitalize Peel®:
Learn how Vitalize Peel® can rejuvenate your appearance.
---
Latisse®:
Add drama to your lashes! Latisse® is used to treat patients with inadequate or not enough eyelashes. Latisse® makes the eyelashes more noticeable by causing more eyelashes to grow and making them darker, thicker, and longer.
---
Earlobe Repair:
Torn or split earlobe? Torn earlobes can be repaired. Earlobe repair is done to repair stretched, torn, or damaged earlobes, usually as a result of wear and tear from heavy jewelry or trauma.
---
Are you interested in learning more about the cosmetic procedure options that we offer at our Affiliated Dermatologists & Dermatologic Surgeons, PA offices? Call (973) 267-0300 today to schedule an appointment!