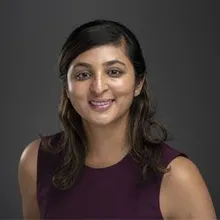 Shreya Patel, MD, is a board-certified dermatologist with a keen interest in general dermatology and skin cancer management. Dr. Patel was raised in Paramus, New Jersey, and went on to pursue her education at The College of New Jersey/Rutgers New Jersey Medical School 7-Year Medical program, where she graduated magna cum laude. Throughout her medical school journey, she served as the chapter president of Alpha Omega Alpha, the esteemed medical honor society, and held a position as an executive board director for the Rutgers Mini Medical School program. Dr. Patel's exceptional dedication and proficiency in dermatology earned her the prestigious Douglas E. Wong, M.D. '89, Endowed Scholarship.
Following her medical internship at Rutgers, Dr. Patel embarked on her dermatology residency at Boston University Medical Center. Her residency period was marked by notable achievements, including being awarded a research grant by the American Society for Dermatologic Surgery. Dr. Patel is prolific in dermatology research, including publishing and presenting numerous peer-reviewed research studies.
Now practicing as a dermatologist in New Jersey, Dr. Patel brings her extensive clinical expertise and patient-centered approach to Affiliated Dermatologists. Outside of her professional life, she finds joy in exploring new culinary experiences at restaurants, traveling to new destinations, engaging in water sports, participating in indoor cycling, and cherishing quality time with her loved ones.